About
The famous MattyB or MattyBRaps is an internet celebrity born in Duluth, Georgia, United States, in 2003. While growing up, he loves playing Peewee baseball and was about to begin school when he ventured into the Internet.

How Old is Matty B Exactly ?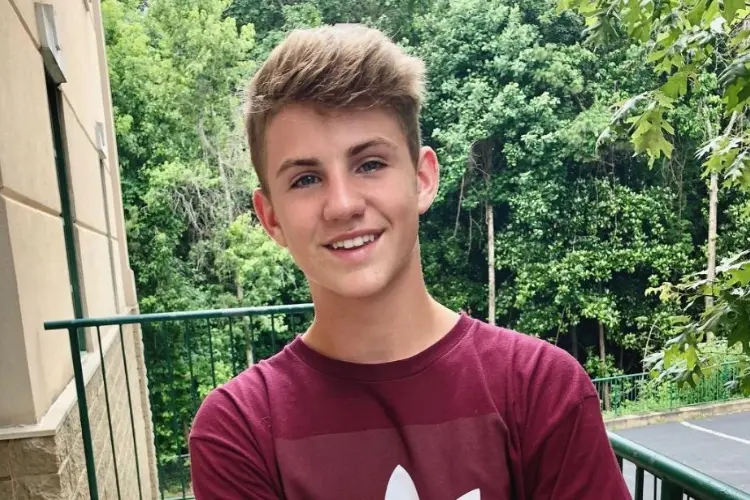 The 17years old boy was born on January 6, 2003, and by 2021, he will be celebrating his 18th birthday.
MattyB's Personal Life and Family
He was a student at Wesleyan School, where his mother once taught. His mother's name is Tawny Morris, while his father is Blake Morris Sr. Mathew David Morris is his real name. He is a songwriter, rapper, American singer, dancer, and actor. He belongs to a large family with five children, of which he is the fourth son. He was known for his creativity and artistic talents right from his tender age.
In 2010, he began his career by posting song remixes and covers on his YouTube and other social media pages. His first release was a cover of Justin Bieber's song "Eenie Meenie." Shortly after, he released "I Believe in you," which happened to be his first song with original lyrics on June 22, 2010. He later releases another song featuring Tyler ward titled "Just the way you are" in the same year, 2010. He continued progressing yearly as he appeared on the billboard as the 11th position among the most promising celebrities under 21. This achievement was after the release of the music video, "That's the way." This increased his number of followers on social media sites (Facebook, Twitter, and YouTube). On August 1, 2014, his career took a huge turnaround as his YouTube channel had more than one billion views. Popular TV shows like Dr. Phil show, EXRA, The Today Show, among others, featured his songs. He also became a brand ambassador for companies, making him often appear on American Television, as all these added to his fame.
Matty has his own companies, such as his record label records and publishing firm. His companies organize tours for him around the nation. Morris didn't relent in his endeavors, as all his achievements make him want to do more. He had released over 90 additional covers and 20 composed songs on his YouTube channel. He also worked with a writer called Travis Thrasher to produce a book titled "That's a Rap."
Relationship
Despite his age, the young rapper found love, and he is currently in a relationship with Kate Cadogan. Kate was also born in Duluth on October 8, 2002. Their paths crossed in 2013 when MattyB was playing Baseball with Kate's twin brother named Jack, after which they started dating. She has taken up some modeling work even though she is a school pupil, which implies that she is also ambitious. After a year, they broke up due to the reason best known to them. But in 2017, the love birds came back together again, and she featured in two of MattyB's music videos.
Summary of Matty B's Age
In a nutshell, these are the important things you need to know about MattyBRaps.
| | |
| --- | --- |
| Parameters | Points To Note |
| Full name | Mathew David Morris |
| Date of birth | January 6,2003. |
| Nicknames | MattyBRaps, MattyB |
| Place of birth | Duluth Georgi, USA |
| Occupations | Songwriter, singer, dancer,rapper. |
| Website | Mattybraps.com |
| Parents | TawnyMorris (mother), Blake Morris (father) |
| Siblings | Blake Jr, Sarah, John and Joshua |
| Girlfriend | Kate Cadogan |
| YouTube subscribers | 16millions |
| Zodiac Sign | Capricorn |
Conclusion
MattyBRaps history has proven that anything can be achieved with determination and consistency.