About
Best recognized for being a constant cast member in so many shows like "little women; Atlanta," "The Rickey smiley morning show," among others, Ms. Juicy's Baby is a radio personality and a TV actress.

Shirlene Pearson is her real name. She was born and raised in Texas, Corsicana, to be precise, after which she moved to stay in Atlanta, Georgia.The love for singing and acting inspired her to sign up for several small theater programs back in her home town.
Ms. Juicy Baby was born with a condition known as pituitary dwarfism (deficiency in growth hormone); even at that, she never allowed her condition to get in her way of succeeding in life. She started her pursuit acting on stage in plays like "Doing the Right Thing with the Wrong Man" and "You Gonna Make Me Love Somebody Else." From there, she was able to feature in the popular stage show Beauty Shop.
Ms. Juicy Baby also owns a fashion line known as Juicy Gear. She is not only interested in fame and commercial achievements as she is also the organizer of the event, "shorty's Run the Runway," which is a 'back to school' event. It was intend to build and motivate children ranging from three (3) to eighteen (18) years of age. This is a way she gives back to the community.
How Old is Ms. Juicy Baby Exactly ?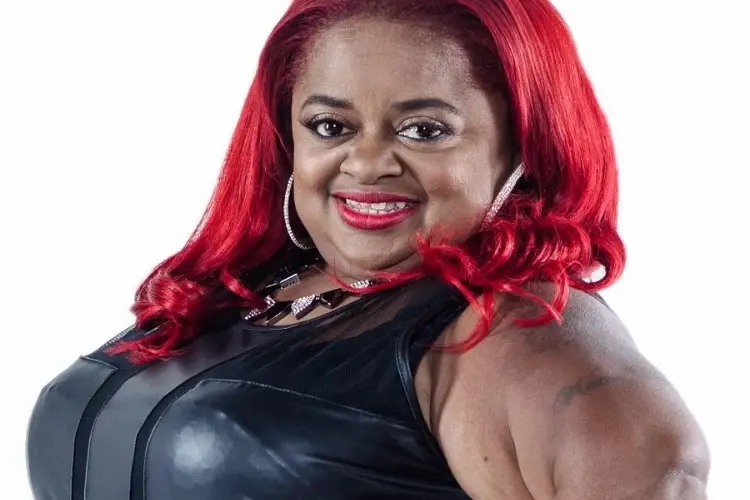 Born on the 5th of January 1972, Ms. Juicy's baby is currently 48 years and 11 months old. Her last birthday was on the 5th of January 2020, and roughly in less than 59 days, Ms. baby will be commemorating her 49th birthday (the 5th of January 2021).
Ms. Juicy Baby's personal life
She was born with an abnormality called pituitary dwarfism. The pituitary cannot produce growth hormones responsible for growth; thus, she is a dwarf with a height of four feet. Shirlene Pearson (juicy baby) was born in the US, Corsicana, in Texas and started speaking in public at 10.
She went to Corsicana high school and from there attended the Navarro Jr. college. After her college education, she went on to get a BA from the DeVry institute of technology on computer technology. After obtaining a computer technology certificate from the DeVry Institute, Ms. Juicy's world went further to devote her time to live shows and comedy.
With outstanding performance made on stage, she was able to star in shows like 'Meet the Browns' and also in 2008 joined the Rickey Smiley Morning Show (which made her famous worldwide).
Worthy to note that Ms. Juicy Baby was once a student in various sections like office management, business, theatre arts, and photography.
Her relationships are incredibly confidential, as she hardly talks about it. However, she was once married, though now divorced. And the reason behind her divorce is still yet unknown. So far as we knew, she is not in a relationship for now.
Her nickname 'juicy baby' was gotten from her tattoo 'juicy Enuff.'
She is quite involved in social media with 87k+ Facebook followers, 345k+ Instagram followers, and 52.3k+ Twitter followers.
Summary on Juicy Baby's Age
With the below table, you will get the main points of all you need to know about Ms. Juicy's baby.
| | |
| --- | --- |
| PARAMETER | POINTS TO NOTE |
| Real name | Shirlene Pearson |
| Date of birth | The 5th of January, 1972 |
| Zodiac sign | Capricorn |
| Feature (height) | Four feet tall |
| Place of birth | Corsicana, Texas |
| Nationality | American |
| Ethnicity | African American |
| Children | None |
| Marriage | Divorced |
| Profession | Radio host and actress. |
Conclusion
With Ms. Juicy Baby's story, you will agree that any physical challenge you are going through is not enough reason for you not to reach the goal you have planned out for. I hope this was educating and informative, and I hope you liked it. Do not forget to share it with friends.